About Ellensohn Chiropractic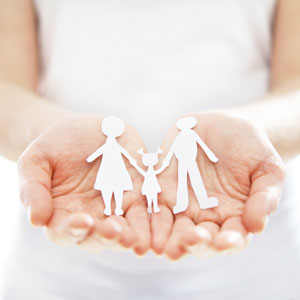 Before he began working in Osceola, Dr. Kyle Ellensohn owned a practice in Des Moines. At the time a friend of his was running this practice. Because Dr. Kyle is from a small farming town, his friend thought working here would be a good fit, and that he could relate to members of the community easily. His friend said, "If I sell this office, you should really think about taking it over." Dr. Kyle thought about it, decided to sell his practice in Des Moines and buy this one.
Helping Patients From All Backgrounds
While Dr. Kyle enjoys seeing local families and those from Creston, Leon, and Lamoni, he also feels privileged to care for farmers and factory workers. "I can identify with people putting in hard hours at work, so they can provide for their families. If I can help them through chiropractic care, and I know I can, they're going to be able to live a better life, and not miss work. Because of that, they can keep the paychecks coming in so they can provide for their family."
Enjoying Small Town Living
Dr. Kyle loves the community feel that comes with practicing in a small town versus a big city. We love participating in events in our town and meeting people. "Whether I'm at the gym during a lunch break, at the store, or eating dinner out, I love seeing patients and getting to know them," he says.
Our Practice Philosophy
We want to be able to provide every patient with quality chiropractic care. It's our belief that people and their health deserve better than what conventional medicine has to offer. We can help every patient, from the young to those in their golden years, function better.
Providing high-quality, affordable chiropractic care allows patients to come in on a maintenance basis, missing fewer days of work as a result. Chiropractic is also a good financial investment as waiting until you're sick and having to go to the doctor can be expensive due to missed work time and having to pay out of pocket.
If you choose to only come in for pain relief, please understand that that's like putting a bandage on a problem. While you can experience relief, the problem will eventually return. That's why we recommend maintenance care.
If you'd like to experience improved function and health, we invite you to book an appointment today at our chiropractic care center!
CONTACT US »

About Ellensohn Chiropractic | (641) 342-2122